Joe Moholland Moving is now…
Same Great People.
Same Great Service
In 2022, Joe Moholland Moving & Moholland Transfer proudly became part of Tailored Move.
With 25+ years of combined experience, strong recommendations, and a top ratings from JD Powers, Joe Moholland and Tailored Move ensures a stress-free move, granting you peace of mind. Our expanded global reach allows seamless moves across borders, specializing in efficient relocations for homeowners in Virginia, Maryland, and Washington DC.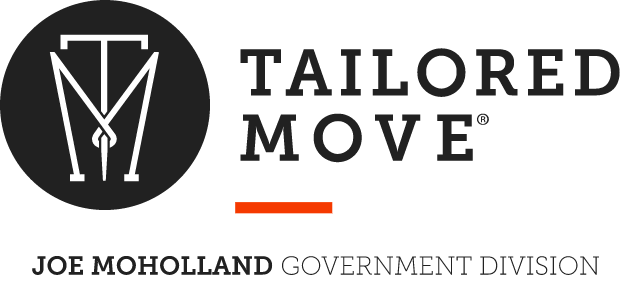 Schedule your virtual survey
and have your quote the next business day.
30
minutes
Simple & Fast
Survey
100%
virtual
Expertly Guided
24
hours
Guaranteed Quote Delivered
We Do It All
---

Residential Moving
We carefully pack and ship all of your household goods. By choosing us for your move, we make the move as seamless as possible.

Commercial
To make an economic and smooth transition turn to a professional mover like us. We will ensure that you don't lose money or work hours by quick and well-managed transportation.

International
With over 25 years of experience moving both individuals and corporations internationally, including military moves, you can rest assured we are more than familiar with the regulations and restrictions of an international move.
Storage Solutions
Whether you're downsizing, waiting for your new home or office to be completed, or simply need a storage solution for your home or office space, Tailored Move in Hampton, Virginia has a storage solution to suit your unique short or long term storage needs.

Corporate Relocations
Whether your employee is relocating locally, interstate, or overseas, Tailored Move has the experience you can trust to make your corporate relocation as stress free as possible for you and your employee.

Military & Government
We regularly facilitate military and government moves. We treat your belongings as if they were our own, no matter the size or distance of your move. From packing to transport to delivery, we strive to guarantee as high a standard, and as personal a level of service, as we possibly can.